Syria's orphan country abandoned in the hands of irresponsible anarchists
You may not have a lot of money, but you have a country, do not do like Syrians, you have to cling to your Bled
A sergeant, some adventurers a dozen weapons and the treasure of the jealous are enough to shake a weak or badly managed country, and immediately to the image of the Syrians, millions of citizens make their luggage to the exile, it is a treason.
One can leave one's country when serenity reigns and with the attention of returning to it whenever danger threatens it. I have seen Syrians beaten along the European borders, I have seen Syrians begging or prostituting themselves Would it not be more honest to die as a martyr in his country than to submit to unlimited exploitation without recourse? The country is a legacy that we must take back to our children within its limits and natural state, enjoy it and abandon it in case of risk is high treason.

La Syrie pays orphelin abondonné aux mains des anarchistes irresponsables
Vous n'avez peut etre pas de lopin mais vous avez un pays, ne faites pas comme les Syriens, il faut s'accrocher a votre Bled
Un sergent, quelques aventuriers une dizaine d'armes et le tresor des jaloux suffisent pour ebranler un pays faible ou mal geré, et aussitot a l'image des Syriens , des millions de citoyens font leur bagage vers l'exile, c'est une trahison.
On peut quitter son pays quand la serenite règne et avec l'attention d'y revenir chaque fois qu'un danger le cible.J'ai vu des Syriens battu le long des frontieres Europeennes, j'ai vu des Syriens mendier ou se prostituer a travers le monde, ne serait il pas plus honnete de mourir en martyre dans son pays que sz se soumettre a l'exploitation sans limite et sans recours? Le pays est un heritage que nous devons ramettre a nos enfants dans ses limites et etat naturels, en profiter et l'abondonner en cas de risque est une haute trahison.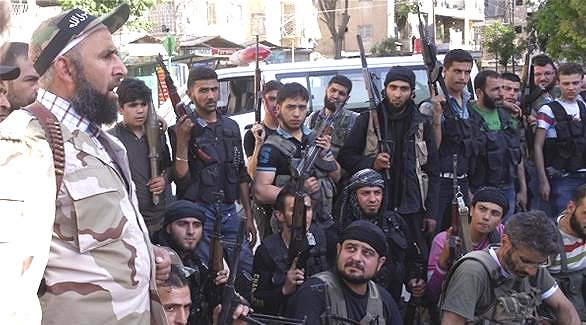 On facilite le voyage aux partisans et légionnaires pour
rejoindre la terre qui va servir de champs d'essais et optimisation des armes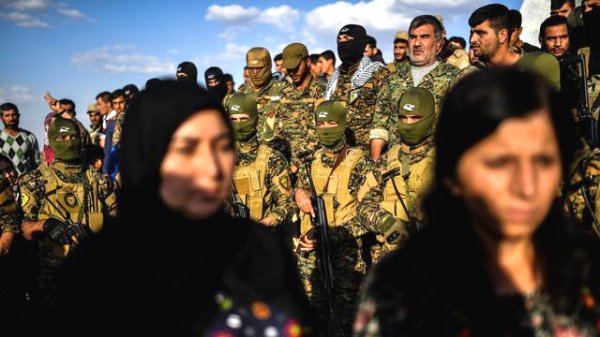 On fournit armes et facilités aux aventuriers cobays, argent et plaisir devergondage inclus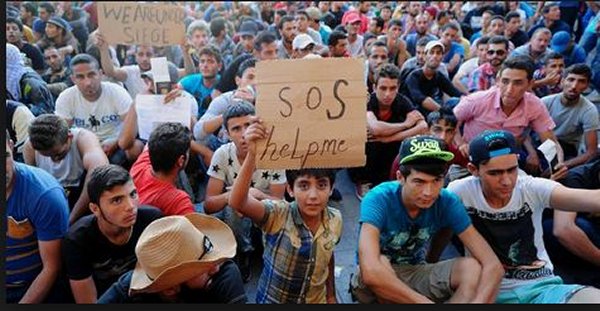 On ouvre grandes les portes aux citoyens pour vider leur pays

On debarque avec toutes sortes d'equipements pour executer des essais,
corrections, ameliorations et optimisations
les futures acquereurs peuvent meme assister a la realité sur le terrain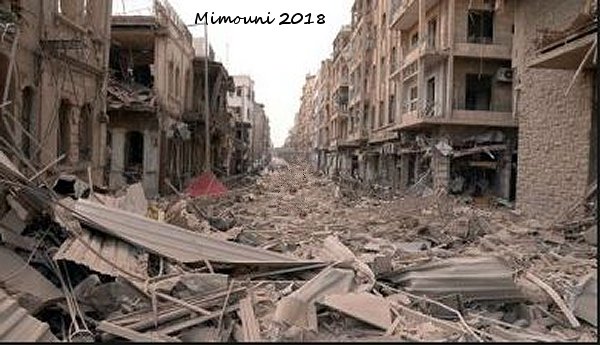 ET voila, jadis, dans ce beau boulevard , qui n'en n'est plus un
il y avait la haute classe, des vitrines qui regorent
de vetements de luxe, le parfum inonde le bolevard sur toute sa longeur aujourd'hui, c'est un cimetiere a ciel ouvert