Morocco is the ideal country for trips in the nature,
oases, palm groves, ksour, mountains and desert,
argan trees and olives are well anchored

Oasis of Tighermite in region Goulimine Morocco
Formerly, Guelmim or Goulimine was the point of
meeting and departure caravans came to
stop and sell or trade their goods. Today
Goulimine is a modern city but the oasis of
Tighmert keeps all its perfume of yesteryear.
A museum with dozens of ancient Amazigh
nomadic tools, a palm grove of more
than 8 kms and ancestral irrigation fed
by the canals from the Oued Ouerguenoun dam,
the village of Asrir shares this water with
the palm grove to allow them to water their crops.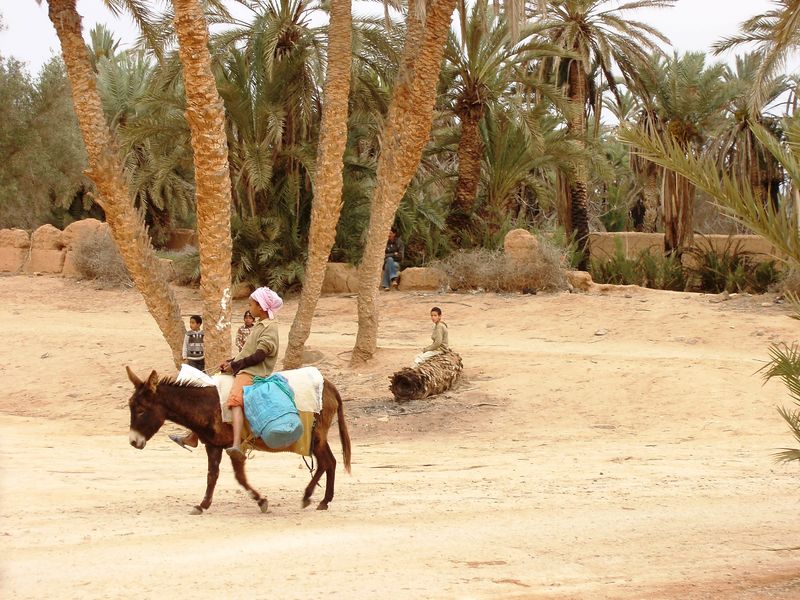 Map of Goulimine and region